Alligator FAQ
Posted on
October 16, 2019
We get a lot of questions about what life is like working with our alligators here at Alligator Alley, so we thought we would try to provide you with a few answers.
1. What is a day in the life of an Alligator Alley staff member like?
No day is ever the same for all staff members. Most everyone starts the day ensuring the facility is in tip top shape for all of our guests and alligators. Once that is complete, we all break off into our more specific duties, including food preparation, checking the fencing around the property, picking up trash or tree limbs and stocking the souvenir shop. Once those gates open, however, we are solely focused on making sure our guests have the greatest adventure possible at Alligator Alley. 
2. How long is a typical workday? When does it start/end?
The typical workday hours run like most any other job, 8-5, but during the winter our schedule is much more lenient. Essentially, we make our schedule around the alligators' appetites. If it is hot, they are busy eating and we are busy feeding. If it is cold, their appetite slows down and so do we.
3. What are some best practices of dealing with alligators?
There really is no secret to dealing with alligators, except for the obvious: keep all body parts out of the alligator's mouth! When body parts start getting involved with alligator teeth, well that's when things tend to go bad. Staying calm is a good way to stay safe. We are not overly hands-on with the alligators because, well, they are alligators. 
4. What is the wildest question you have ever been asked by a guest?
We are asked far too often if someone can ride or wrestle an alligator. The answer is always an obvious, no.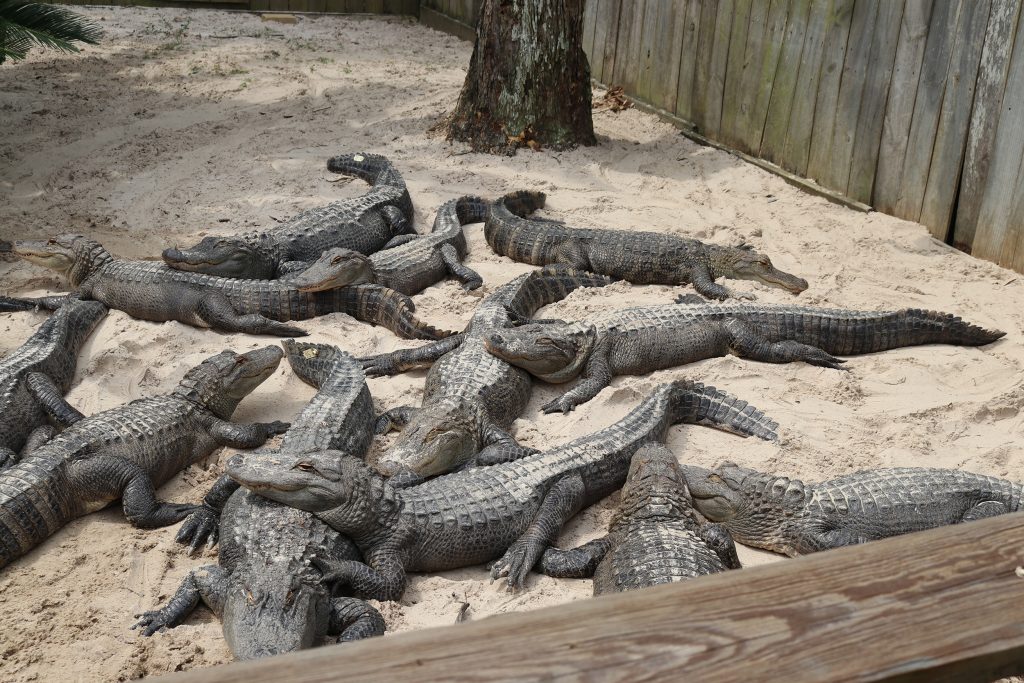 5. How much food do the alligators consume daily?
Alligators have a stomach capacity of their total body weight, but they can go up to 10 months with only eating 10% of their total body weight. During the summer months, our gators are always hunger and will usually eat as much as you feed them.
6. How often do you get a call to rescue an alligator?
Although we do receive phone calls all the time for alligator removal, we do not actually have the permits to remove them. When those calls come through, we always tell people to call their state fish and game agency. They are the people who handle the removals of nuisance alligators.
7. What is the process for bringing in a new alligator?
Unless there are some special circumstances, we generally do not take in new alligators. We will work with our local fish and game authority if the opportunity presents itself.
8. What is the most exciting part of each day?
For many of our guests, it is their first time seeing an alligator in person. Because of this, seeing their reactions is probably the most exciting!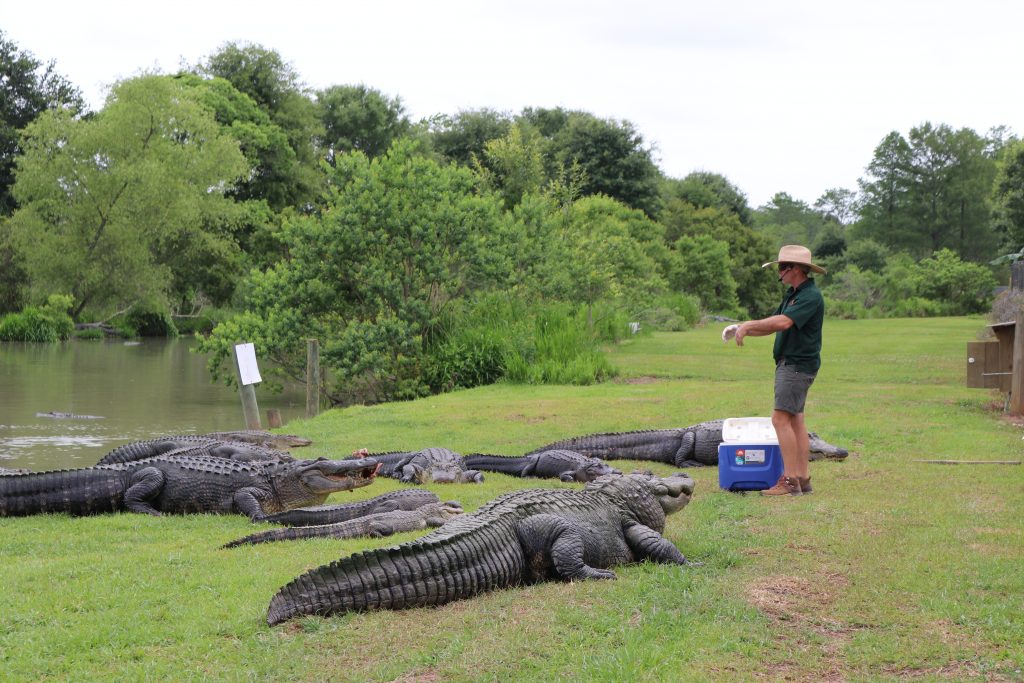 Have you ever seen an alligator? We have over 500 scaly beasts for you to discover! Check out our pricing and hours to plan your visit today. We can't wait for you to meet our friends here at Alligator Alley!