Birthday Parties at Alligator Alley
Posted on
February 17, 2020
Not sure how to celebrate your child's upcoming birthday? Our alligators are back in action this month and ready to bring the par-tay! In fact, one of their favorite things to do is celebrate birthdays, that's why we have special group rates and offers for parties!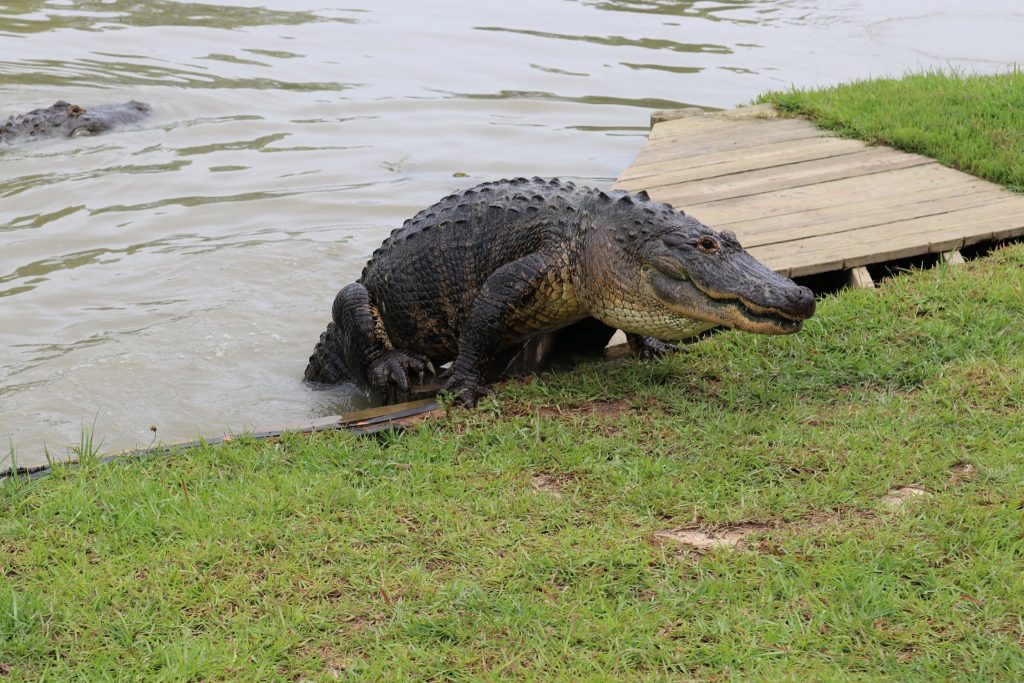 Not sure what to expect? Alligator Alley is fun for all ages. We have special opportunities for the kiddos to witness alligator feedings, hold baby alligators and enjoy a tour along our boardwalk. You'll see more than 600 alligators – from hatchlings to mature adults – in their natural habitat, all while also hanging out with turtles, ospreys, owls and frogs just a few feet away. It's the perfect outlet for your child to release all their energy!
Feed them. Hold them. Cuddle them.
If you're a parent looking for a fun, out-of-the-box birthday party for your child – you've found it! Teachers – we have fantastic field trip packages too.
Drop us a line at 251-946-BITE (2483), and we'll hook you up with a celebration they'll never forget! Don't forget to hang out with us on Facebook and Instagram and share your fun adventures. #AlligatorAlleyAdventure