Farm Friends Feature: Big Moe
Posted on
December 20, 2019
Big Moe is one of the oldest and most respected alligators here on the farm! Just check out those sharp teeth!!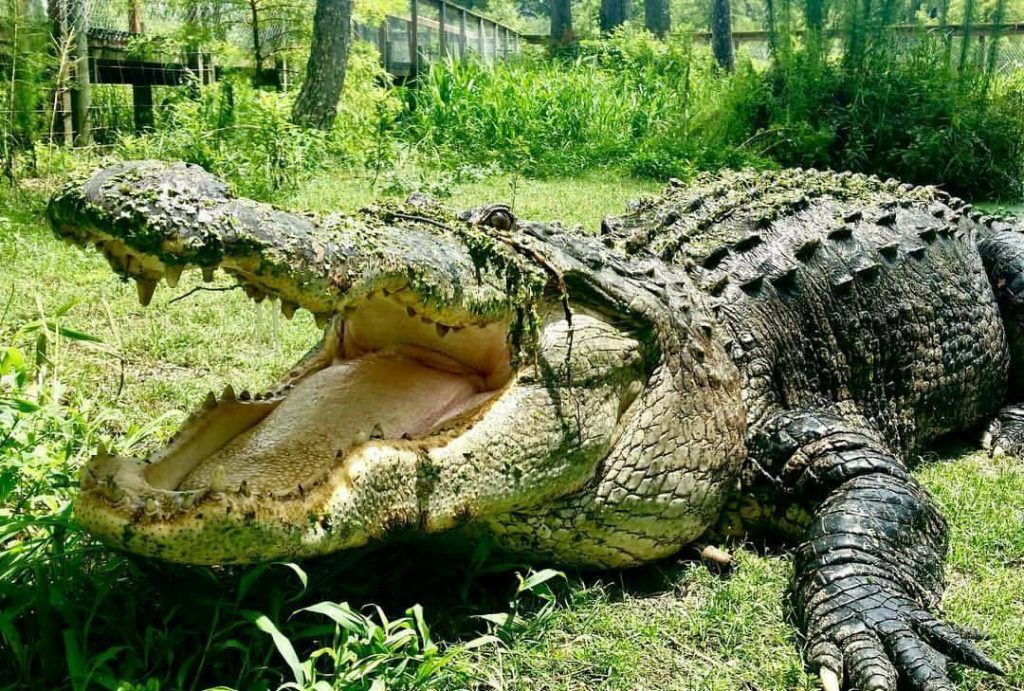 He has a bubbly personality, loves to have fun and when he gets a listening ear, he is sure to be caught telling folk tale stories about back when he was a just a hatchling.
Big Moe is in his late 30s and weighs in at about 750 pounds. Not only is Moe big, but he is also blind in one eye. He got into a wrestling match as a young alligator and, well, that's his trophy. Don't mess with Big Moe, you might end up like his opponent – DINNER!
Now, let's get into the juicy details about Big Moe.
Q: What is your favorite part of Alligator Alley?
A: I love that here we are all friends. In the wild, it isn't as friendly and food is not as easy to come by. We alligators can go up to three years without eating, but we do get a little hangry if we don't eat.
Q: How did you land the name Big Moe?
A: Have you seen me?? I am HUGE! What else were they supposed to call me?
Q: You're so big, you must eat a lot. What is your favorite thing to eat?
A: Captain Crunch and I both love feral pig leg. Every now and then we get into a little tussle over the last one at the feedings.
Q: What's your favorite spot on the farm?
A: I like to hang out under the boardwalk. It gives me a great view of all of our guests coming to visit the farm. I pick up a few bits and pieces for my folk tale stories there from the guests' conversations. I am creative, so I like to mix them up and add in some more extravagant details!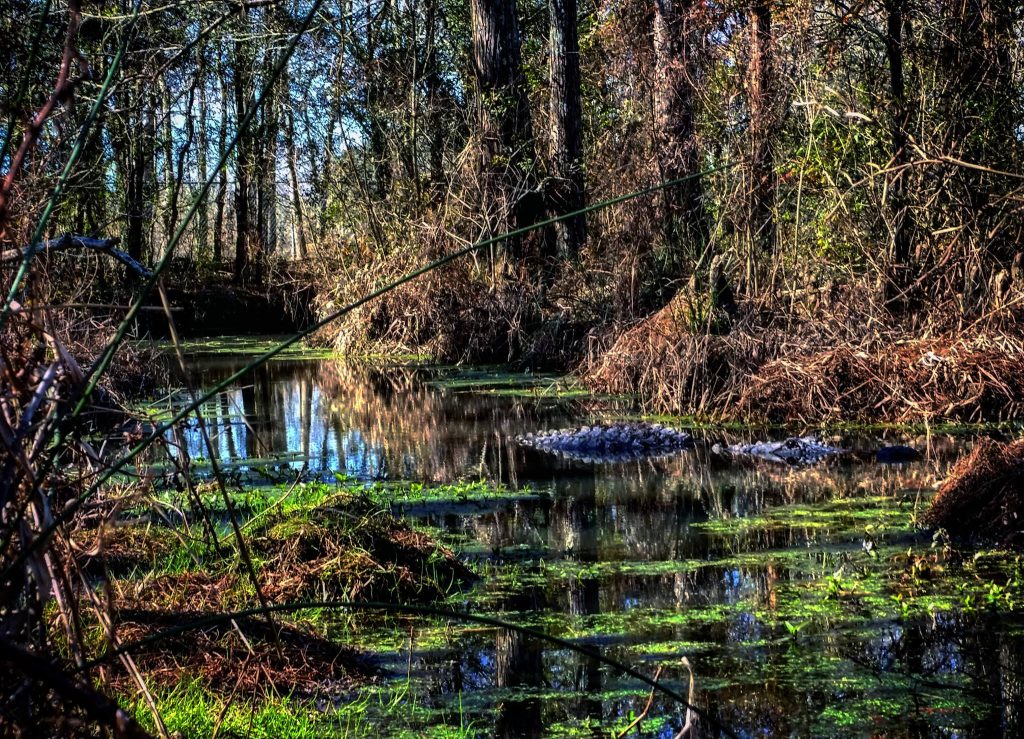 Big Moe had to quickly get over to the live feeding to claim his lunch! Do you have any questions for Big Moe or one of the other alligators on the farm? Send them your fan mail at info@alligatoralleyfarm.com and we'll add you to our newsletter to receive updates on what is happening on the farm!
Be sure to check out our seasonal hours for the holidays. Stop by the swamp to see Big Moe before we close for Spring!