How Our Alligators Celebrate the Holidays at the Swamp
Posted on
November 29, 2022
Happy holidays from all your pals at Alligator Alley! You may be wondering how our scaly friends like to celebrate around the swamp. As you may know, we are closed for a few days during the winter months as our alligators aren't as active when the temperature drops below a certain point. You may not know that many of our alligators have their traditions around the holidays.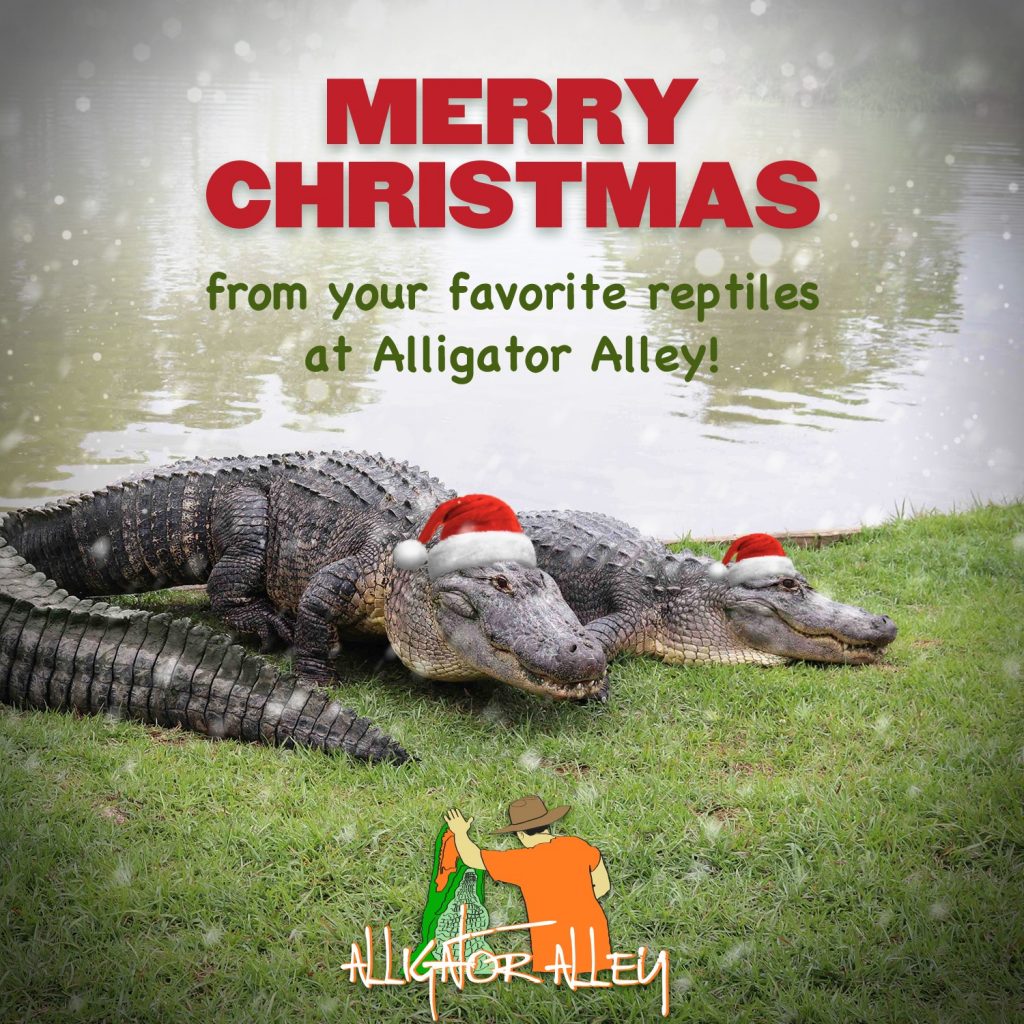 Most of our friends stay at the swamp because let's be honest – who wouldn't want to? This just means we get extra quality time with them. From Christmas carols and movies to sleeping and more sleeping, our alligators sure do have a great time around the holidays.
While most alligators don't eat much during the winter months, sometimes they can't resist a Christmas cookie or some eggnog (Pickles especially can get a little rowdy)! At Alligator Alley, we cherish the slower months to spend quality time with our alligators before things really pick up again in the spring.
The highlight of the holiday season is when Pickles dresses up in his Santa Claus costume and gives gifts to all his scaly friends. Last year, he got everyone their very own Santa hat. We are looking forward to what he'll come up with this year!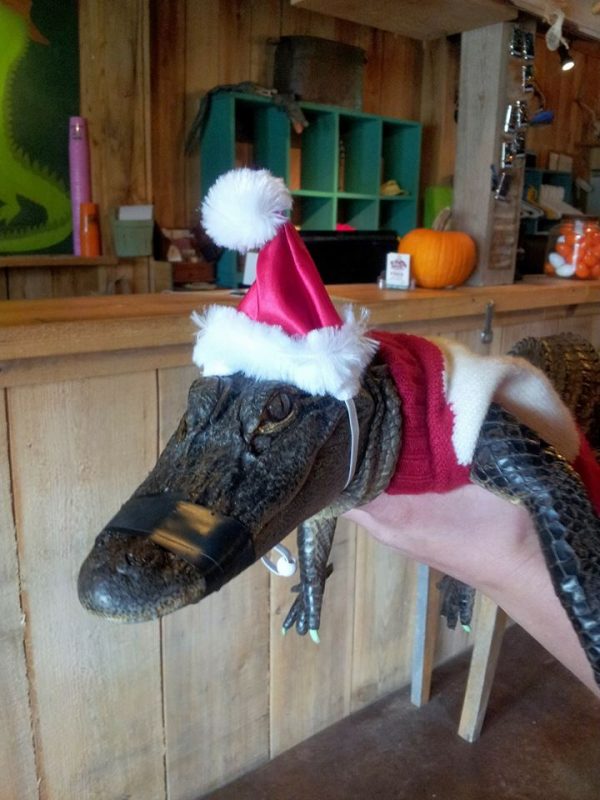 We hope everyone has a happy holidays! In case you don't already know, we will be closed from November 28 to December 22. We will reopen December 22 and 23 but are closed December 24 and 25. We will open again December 26 – 30 and will close at 2 p.m. on December 31. For more information, view our winter hours and visit our Instagram and Facebook pages.