Looking Forward to 2023 at Alligator Alley
Posted on
December 28, 2022
As 2022 comes to a close, we look forward to what lies ahead in the New Year, but we can't help but reflect on the past year and all the memories made. As the days have gotten colder, we fondly recall live feedings in the sun (swoon), the excitement of school field trips and old and new friends strolling up and down the boardwalk. As we prepare for all 2023 has to offer, keep reading to see how some of our scaly friends have been getting ready in their own way.
Our alligators are looking forward to the warmer weather when the sun is high in the sky and the water begins to warm up again. During the colder months, our gators like to stay warm by burying deep below the water's surface, dozing on and off all day and occasionally snacking on a savory meal. Because alligators brumate in the winter, they sleep more and eat very little, so they are ready to feast when the temperatures rise again. Top priority of 2023: bring on the live feedings!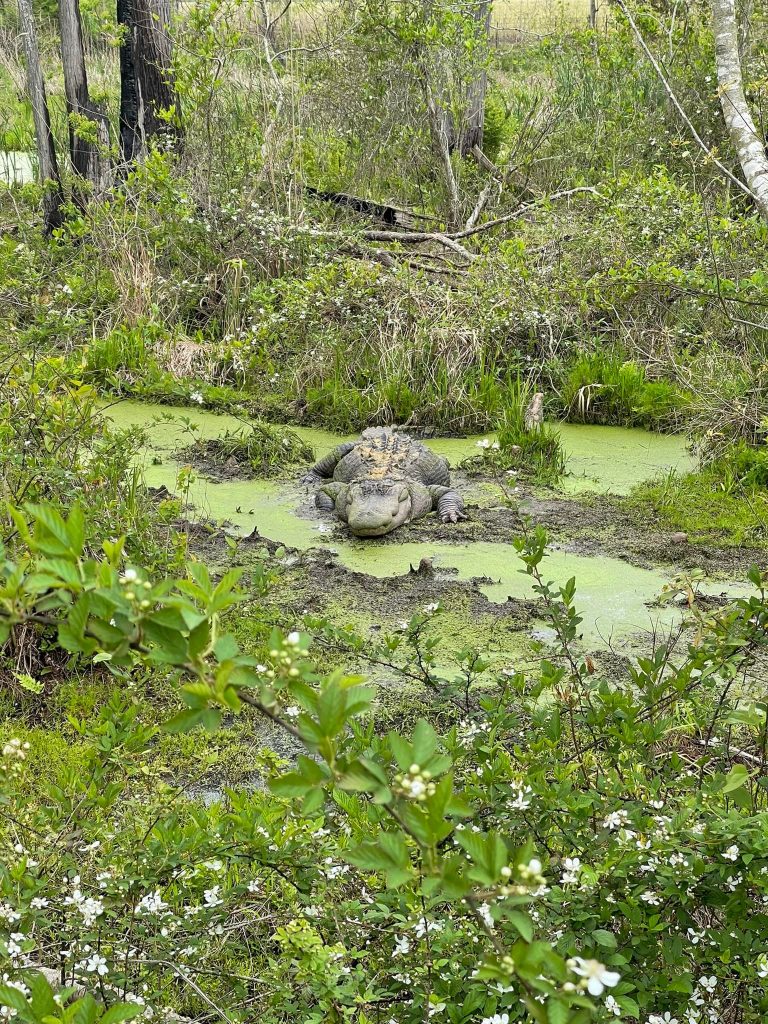 Tortoises, on the other hand, stay warm and cozy inside to maintain their core body temperature. Our farm-famous tortoise, Godfather, isn't a fan of the cold and needs plenty of bright light to mimic summertime conditions. His top priority of 2023 is finding the largest, most comfortable rock to bask on in the sun during the warmer months.
What are you looking forward to in 2023? We hope whatever your priorities are for the New Year, they include a trip to Alligator Alley to visit over 600 alligators as well as snakes, tortoises and more! View our hours and pricing page to plan your next visit to the farm.