What Exactly Do The Alligators Do During The Winter Months? 🤔
Posted on
December 15, 2020
It's that time of year where the alligators slow down and take some much-needed time off. We like to say they are going on vacation from all that time in the spotlight. After all, being so famous really is exhausting. This time of the year is called "brumation" here on the farm. This is where the alligators get super sluggish and inactive because their metabolism slows down. (Can you imagine – Captain Crunch not having any energy?!)
How is brumation different than hibernation? The phrases can actually be used interchangeably! Hibernation generally refers to warm-blooded animals, while brumation focuses on the cold-blooded animals that are taking rest during the cold months.
While they aren't much for caroling because it takes too much energy, the alligators still love chatting with their friends about all the presents they want this year. Presents that are ALWAYS on the list? Lots of snacks for the coming year.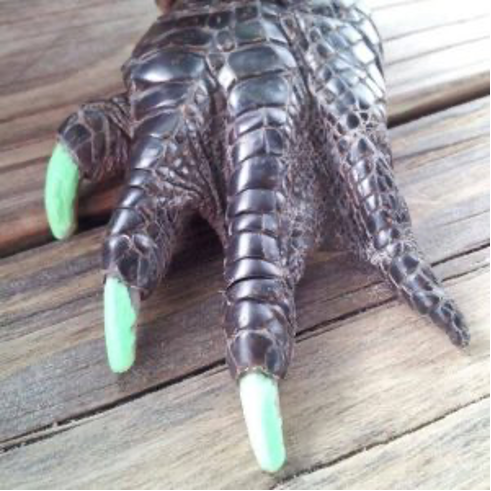 As for holiday outfits, sometimes Pickles likes to paint his nails to be festive for the season. He definitely likes to have the best holiday outfit. The good news, even the grinches among the alligators on the farm are festive due to their green scales.
Overall, the alligators aren't as hungry during the winter months, but we make sure they bake some cookies to leave out for Santa Claus. And yes, they always sneak some off the plate.
We aren't open on Christmas Eve, Christmas Day and New Year's Day, but we LOVE having holiday visitors in the days leading up to the big holiday. Come out to the farm from 10am – 4pm, and find more information on our hours page.
Want to know when the first live feeding is back in the Spring? Be sure to sign up for our monthly email newsletter to stay in the know!