How Do I Learn Alligator Lingo?
After years of watching and listening to our alligators at the farm, we've learned a thing or two about their reactions. Reading an alligator's signs throughout the day can be a tough job, so we're here to show you how we know when our guys are happy, hungry and a little bit grumpy! Let's begin with how they start their day.
Sometimes, our big guys wake up on the wrong side of the swamp, usually on a Monday (relatable, right?)! When this happens, they tend to give us some attitude first thing in the morning. But no worries, because guess what's next?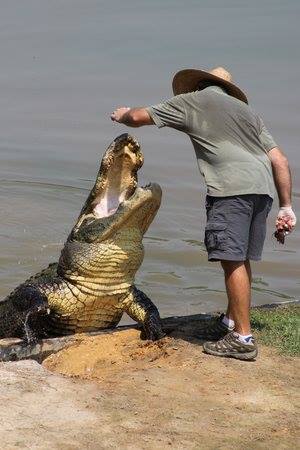 LUNCH TIME! If you've ever been to our live feedings, you'll recognize the expression below. One look at these alligators and we know what they want – food. Don't worry, we keep our fellas well fed and HAPPY. In fact, you can catch one of three meal times every day at 11, 1 and 4.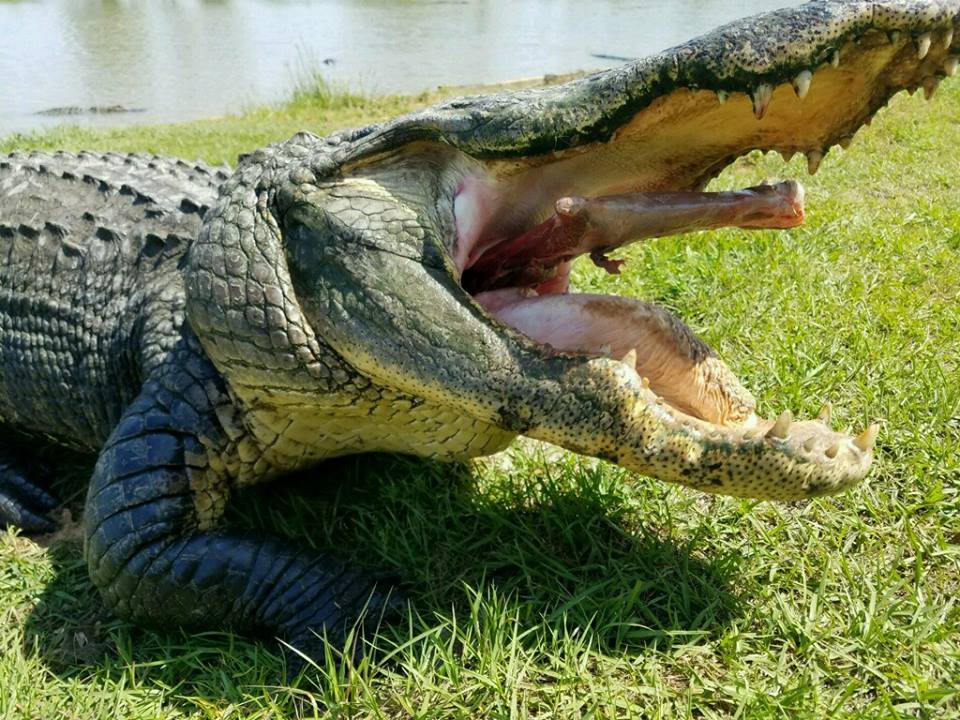 Speaking of happy, here's a nice photo of Prince Eric sporting his weekend hat! If you catch this guy during your next visit to the swamp, give him a shout out. Fashionistas always love when their style is appreciated.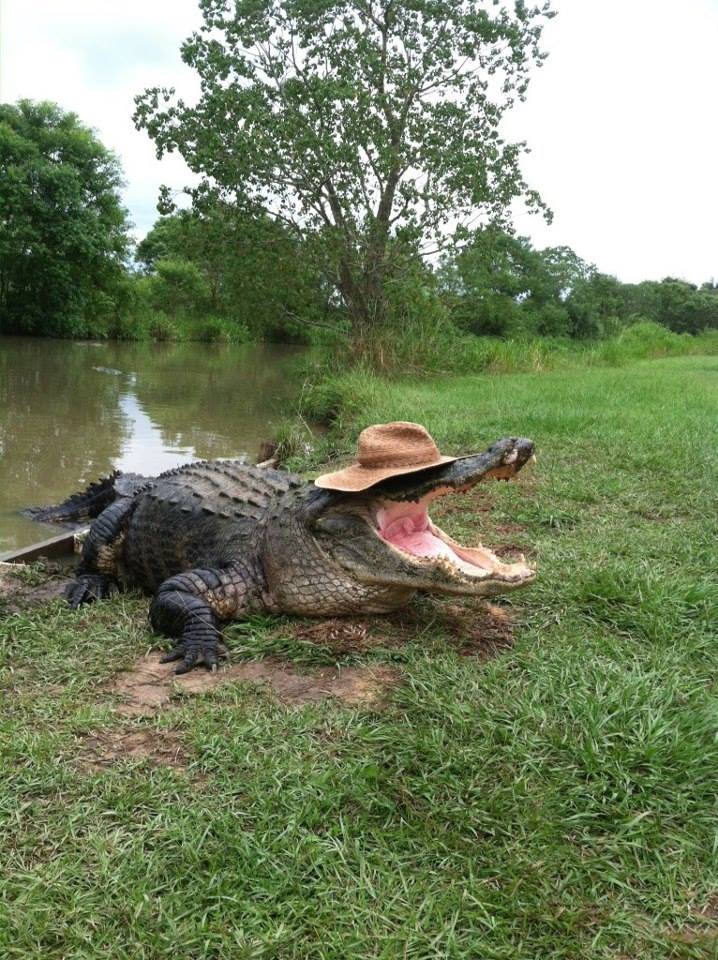 On your next adventure to Alligator Alley, snap a few photos of our alligators and be sure to use our hashtag, #AlligatorAlleyAdventure, when posting to Facebook. Also, follow us on Instagram and say "hi" to our scaly friends in the comments section. They're big fans of feedback.