3 Ways to Care For Alligators
Posted on
February 19, 2021
Living on the Gulf Coast, we have the chance to truly experience and learn all about the animals unique to our area by seeing them out in the wild, including alligators! Maybe you've seen an alligator cross the street or even swimming in a swamp or marsh… But how can we continue to be good neighbors to our favorite local green reptiles? We've got some ideas!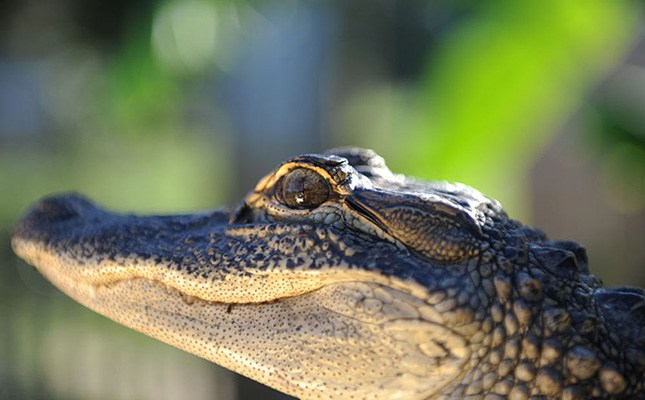 Learn more about why alligators are unique
One of our favorite fancy terms for alligators is calling them an "apex predator." Not a lot of apex predators exist, so it shows us just how unique they are as a creature. Apex predators are important for providing stability in the ecosystem they live in! They help keep prey populations in check and the rest of the local animal life thriving. How cool is that?!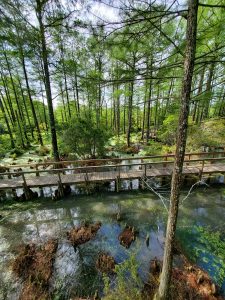 Never ever litter
Whether you're out boating with family and friends or running errands in your city, even the smallest amount of litter impacts the entire ecosystem of our local animals, including alligators. While alligators do have super acidic stomachs that can help break down bones of their prey, alligators shouldn't be consuming plastics, Styrofoam or trash that ends up in the water they swim in.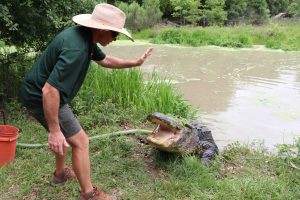 Support your local conservation efforts
No matter where you live there are organizations that look for volunteers and donations to help keep our animals, and alligators, protected and taken care of. For more information, be sure to ask your alligator guide when you make your next family visit to Alligator Alley!
For more information, or if you have questions about visiting Alligator Alley, call us at 251-946-2483.